From time to time, animators and motion designers have to put together our showreel, and it's always an opportunity to create something free of clients' constraints.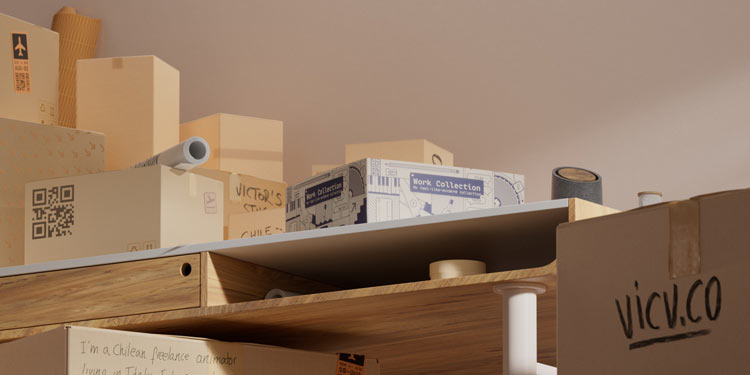 The box was in my head since I was moving from Washington DC to Milan. And, as in an airplane, there is limited space to bring things with you. In real life and in the After Effects' timeline, I had to arrange and rearrange pieces to make them fit.
This project explores how to use the browser as the renderer for 3D content to create an at-your-own-pace interactive animation.
Animating from code is so different from what we're used to, definitely slower since there's no keyframes' visual representation.
Despite that it feels and looks different from the video, it's interesting the possibility of creating more tailored storytelling.
January, 2022.
Sorry, It looks better on a bigger screen.
Go to box.vicv.co on your PC.
💻